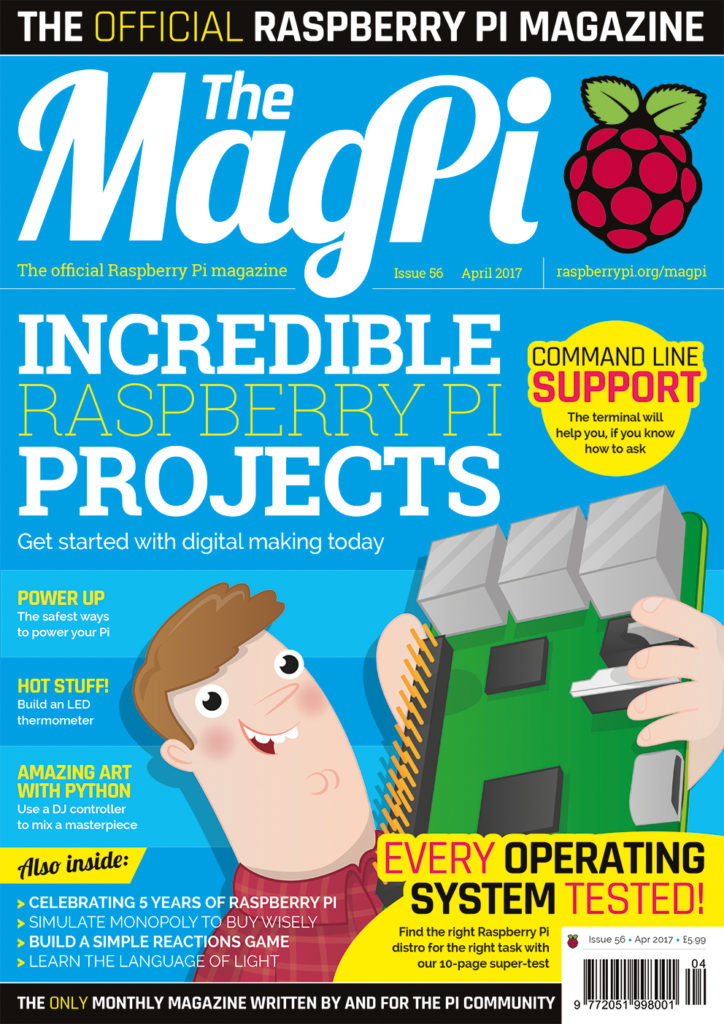 Ja la tenim per a descarregar, TheMagPi número 56, la revista oficial de Raspberry Pi.
Si us subscriviu en format paper, rebreu gratuitament un Raspberry Pi Zero W, la manera més ràpida d'aconseguir-lo
Contingut
Incredible Raspberry Pi projects
Get into digital making with some fun projects you can try today
Power up!
The best and safest ways to power your Raspberry Pi
Hot stuff!
Make your own LED thermometer
Amazing art with Python
Use a DJ controller to mix a visual masterpiece
And much, much more!